Are you looking for superior and affordable hardwood flooring or perhaps a beautiful new wood staircase? Crown Flooring Center in McLean VA sells and installs all major brands in homes and businesses. Call today for an appointment.
For a more classic and natural feel to your home, you may want to consider hardwood flooring. Hardwood is a classic choice for warmth and elegance. We carry all of the top brands at great prices. We will guide you in the proper selection of flooring for your home depending on your specific needs, décor, and budget. With the right selection, your new hardwood floor will provide endless years of beauty, quality and satisfaction.
Let us produce the most distinctive hardwood flooring inlays imaginable!
We are dedicated to delivering a quality flooring product. Our decorative hardwood floor inlays include borders, parquetry, and medallions.
Flooring found in upscale homes and businesses is now priced to comfortably fit the budget of many homeowners.
We can help you choose from a variety of flooring patterns to create a design to fit your personal style.
All installations are performed by our factory trained professionals. Let Crown Flooring outfit your home of office today! Contact us today to schedule your free estimate!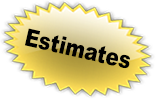 Bruce
Mohawk
Mirage
Tarkett
Mercier
Lauzon

Anderson
Sommerset
Ernest Hemmingway
Mannington
Armstrong
Shaw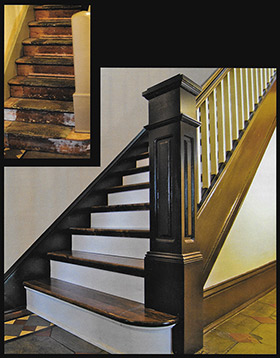 Before and After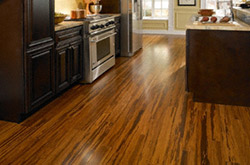 Engineered Flooring
Engineered floors are a durable and beautiful flooring option. Bruce's Lock & Fold system is the newest innovation in floating floors. These floors do not require nails, glue, or staples. The flooring slats lock and fold into place cutting down on installation time, materials, and labor.
Strength and Durability
Made of at least three layers of bonded wood with each layer facing the opposite direction, engineered flooring is highly durable. This method of manufacturing enables the floor to expand and contract less than a solid floor will. A low gloss finish results in fewer scratches showing as time passes.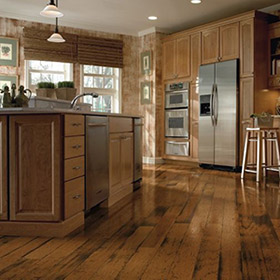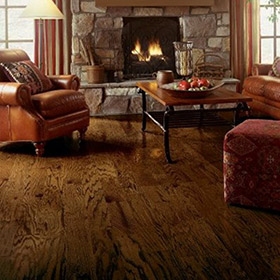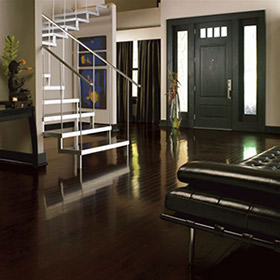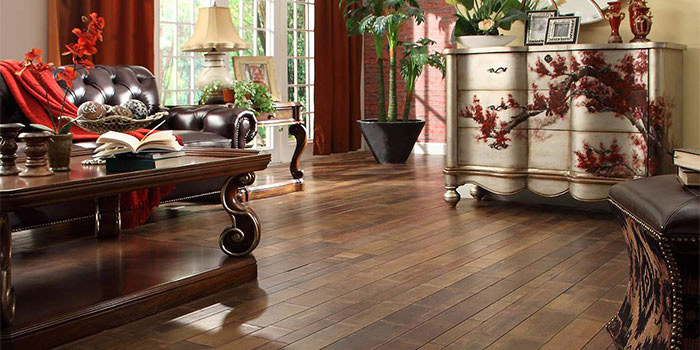 Contact us now to schedule your free estimate!